Awards
No violence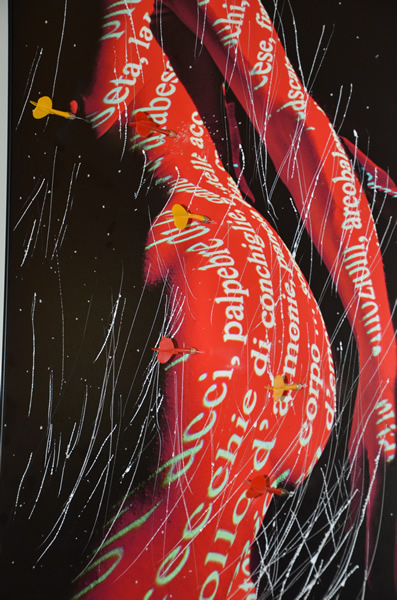 Gioia Aloisi and Monica Gorini

Title: No violence. Body and poetry

50x70 cm. 2016

Mixed media: photography, fine art printing uv pigments, satin black frame, darts of various colors metal, scratches and holes on the surface to represent the repeated violence on women's bodies. The poem that appears in part on the image has been written by the authors and the image taken by them. The projections for the woman's body were made with slides prepared on which the poem was written and drawn with a postproduction in digital art. The installation is mounted on the wall like a simple picture.